While you are checking-out the July specials at candymachines, notice the new and improved look and usefulness of the website. Candymachines.com is continuously improving everything they do to make it easier for their partners. Notice the new colorful tabbed format – something about it lets you smell the candy. Also notice the categorized divisions on the left making it easier than ever to click on what you need without fuss and hot new items on the right – alerting you to the next top sellers!
Getting back on topic – July is loaded with great deals and as always order early for best selection. Whatever you're looking for, there is something for you in the July specials. From the 6-head vending machine where variety sells to the 5′ Deluxe Whirler where kids have some fun before the treat (more on this machine later) and from the Summer themed Beach Ball Gumballs to the ever-popular Speckled Jawbreakers, good values are available in every category for July. So order-up while the selection is good!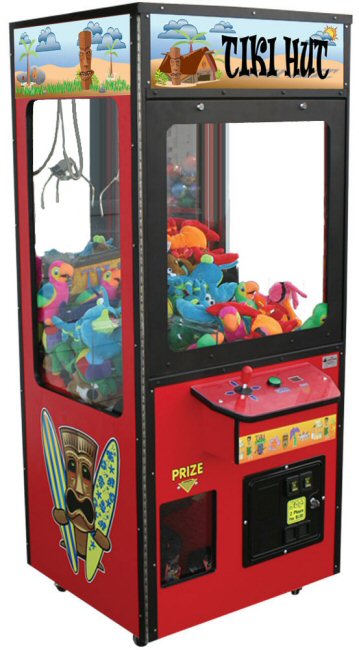 Even the Tiki Hut Crane is on special this month!